Short Term Loans Bad Credit
Worried that your financial history might prevent you from getting help when you need it? Don't. Short term loans for bad credit are certainly available. Short term loans are also great for people with good and no credit. Bankruptcy doesn't even necessarily disqualify you either.
Short Term Personal Loans for Bad Credit
An informed borrower is a better borrower. It's for this reason that the prospective borrower should learn about just what is available to them. Typically, the short term loans from direct lenders that partner with Personal Money Network to extend financing to our customers come in different configurations depending on the borrower's desires and the amount requested.
Smaller amounts, say up to $500, and shorter term requests may be offered payday loans or cash advances by direct lenders we work with, even with bad credit.
Larger amounts like $1,000 or more and longer terms are usually offered short term installment loans, or even longer term installment loans.
However, unlike bank loans that assess rates of interest, lending fees are typically a flat rate per $100 lent. Fees for smaller loans can range between $15 to $40 per $100 in principal. Larger loans carry lower lending fees. However, be prepared for fees of $15 per $100 at the bare minimum; since direct lenders often have to charge that much in order for the loan to be a viable business decision.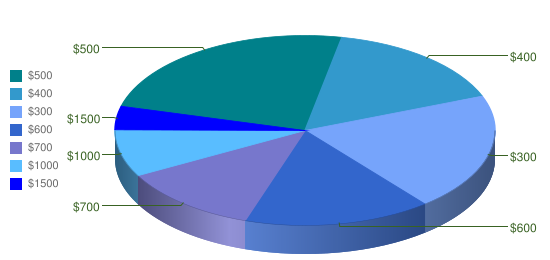 Approval decisions are typically much quicker than bank loan decisions – often being made within one to two business days, and the funds can be wired via direct deposit to the borrower's bank account.
Responsible Borrowers Are The Best Borrowers
The best borrower of short term loans, personal loans, installment loans or any kind of loan of any sort is one that only borrows what they can afford to repay. You shouldn't impose obligations on yourself that you cannot afford to keep. Please borrow responsibly.
Financial Responsibilities
Short term loans or installment loans from Personal Money Network's network of lenders are not meant to be a long term fix, but rather a solution to a temporary problem. If you are having recurrent financial difficulties, you should seek the advice of a qualified professional financial adviser and follow their recommendations to regain your financial health. Personal Money Network wants you, the borrower, to make the best decisions for yourself.
Collection Practices:
Personal Money Network wants borrowers to only borrow the funds they know they can repay. However, should delinquency occur, the lender of the loan will attempt internal solutions first. Often, they will try to reach out to a borrower by phone, and find an arrangement that reflects the ability of a borrower to repay into account, in order to reach a solution to satisfy both parties. Should the loan still fall delinquent, third parties may be enlisted to collect the debt, as the loan was lent in good faith.
APR:
When expressed as annualized percentage rates, some loans may carry seemingly high APR. For instance, a rate of $15 per $100 lent over a two week period amounts to 547.5% APR, and a rate of $40 per $100 for the same term amounts to 999.45% APR. However, $15 per $100 lent also adds up to 15% in simple interest, rather than annualized. By comparison, a $32 returned check fee for a $100 check results in 2,336% APR.
Credit Impact:
It's true, short term loans for bad credit score holders are certainly attainable. Your credit score may not factor into a lender's decision at all, including whether or not you've had a bankruptcy. However, the lenders that Personal Money Network partners with to find a loan to suit your needs may, at their discretion, request scores for borrowers from the three main credit rating bureaus, namely Equifax, Experian and Transunion. Whether credit scores from these agencies factor into the loan lender(s) decision is entirely at the discretion of the loan lender(s), though they may have their own internal approval criteria like a borrower's ability to repay the loan and income level. Lender(s) may also submit to these agencies such information as the borrower(s) loan request or payment history with the lender(s) in question or other loan lender(s).
Make Your Own Decision
The decision to apply for short term loans online is entirely yours, and you should make the best decision possible for you. The burden to borrow responsibly and repay the loan falls on your shoulders, so please request an amount that you can pay back. However, if you feel that a short term loan is right for you, apply today!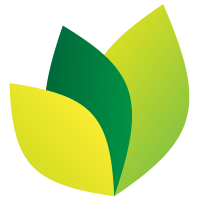 Start your loan application below