How to Borrow a Payday Loan the Right Way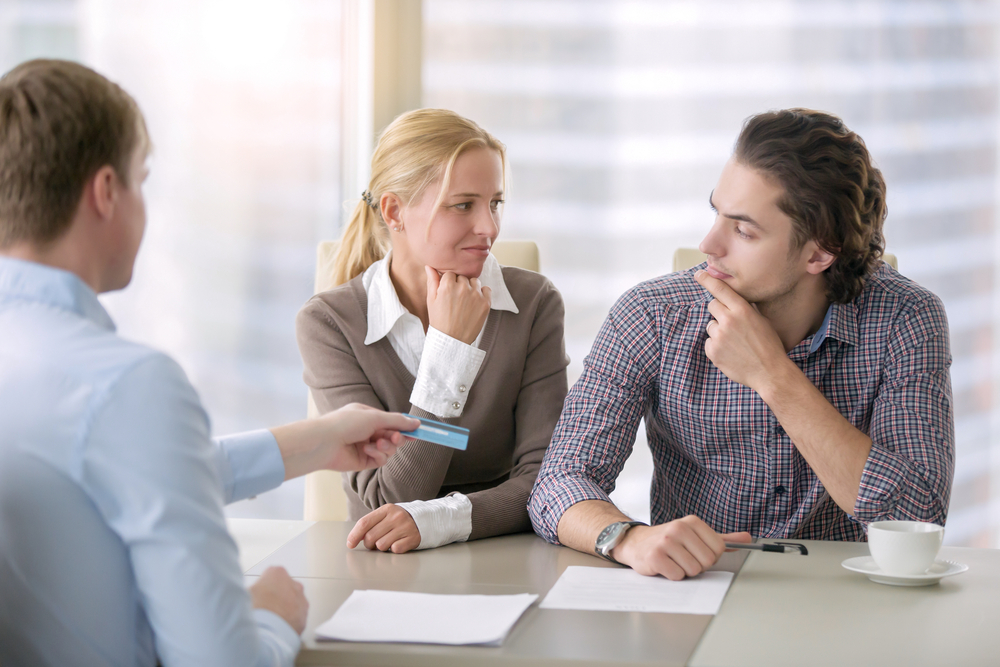 Are you in a tough spot financially? Maybe you've recently lost your job and don't have the funds to pay your bills or everyday necessities or perhaps you've been hit by an unexpected (and expensive) car repair; whatever the reason, if you need cash now and have no way to access it, there's no doubt you're overwrought with worry. Credit cards are an option, but you may not have room on it to charge. Conventional loans could also be a solution, but getting approved for one can be a long, difficult, and length process. Cash doesn't grow on trees (wouldn't it be nice if it did?), but there is a way that you can get the money you need now, and almost as quickly as if you did have a magical money-growing tree in your backyard. How? – With a payday loan. 
If you find yourself in a financial pickle and you need money now, read on to learn more about payday loans and how they can be the answer to your money problems. 
What is a Payday Loan?
Payday loans are short term loans that can give you access to the money you need when you need it. Unlike conventional loans, which have stringent requirements for approval and can take a long time to actually see the money from if you are approved. With online payday loans you can receive a response sometimes within minutes after applying. Typically, you can get the cash you need by the next day when approved for a payday loan (depending on the lenders discretion).
While payday loans don't provide access to hefty sums of money like traditional loans can, they can supply you with a small amount of cash – usually a few hundred dollars – quickly; an amount that may be able to help you get over the financial hurdle that you're facing.
How does a Payday Loan Work?
The process of getting a payday loan varies from state to state; however, in general the procedure is pretty similar. You can either apply online for a payday loan or visit a location, where you might need to write a personal check to a lender for the amount you need to borrow as well as a fee. If you're approved, the lender gives you cash and holds onto your check so that they have access to your bank account. Typically, the creditor will withdraw the money that you borrowed from your bank account, plus interest, on your next payday. Depending on where you live and the lender you are working with, instead of having the money you borrowed withdrawn from your bank account, you may be able to pay the lender back in cash. 
Applying online for a payday loan is even easier, where you complete an application and quickly get an answer. Always read the details about terms, rates and fees in either case. Requirements for an online payday loan usually include a source of income, being at least 18 years of age, a savings or checking account in good standing, and US government  identification such as a drivers license or resident card.
How Much Money can You Borrow?
The amount of money you can borrow depends on a few factors, including: 
How much money you earn each month

The regulations that your state has in place regarding the maximum amount you can borrow from a payday loan. 
Typically, the amount you can borrow from a payday loan can range from a few hundred dollars up to $1,000. 
Who do you Qualify for a Payday Loan?
Unlike conventional personal loans, which have stringent requirements for qualification, including a credit check, the requirements to qualify for a payday loan are few. While some will say there is no credit check involved, or even if you have low credit score or no credit, a payday loan could be an option.
But to be clear, most payday lenders do not require "hard" credit inquiries from credit reporting bureaus like Equifax, Transunion and Experian, which could make your FICO score go down with an inquiry. Some lenders will inquire with other credit rating bureaus for information for applications such as loan requests, repayment history and similar lending history. But as with any lender, there is some form of credit check involved. This can be as simple as validating employment or similar, which would still be considered a credit check.
To qualify, you usually need to have the following: 
An active bank account

Proof of income, such as pay stubs

A valid ID that proves you're over the age of 18
You'll also need to provide your personal information, such as your physical address, an email address, and your phone number. Depending on the lender, you'll likely need to show your gross income (how much money you're paid before taxes), your net income (how much money you are paid after taxes are taken out), and how often your employer pays you. You may also need to supply information about your employment history, such as who your employer is and how long you have been employed.
The Advantages and Disadvantages of Payday Loans
Like any loan, payday loans have their advantages and disadvantages. These include: 
Pros
There's no credit check in the 'conventional sense', so even if you have bad credit or no credit, you can be considered for a payday loan, as long as you stable source of income.

Fast decision times. Depending on how you apply and the lender you're working with, a payday loan could be processed shortly after an approval and the amount of money you're approved for can be deposited into your bank account as soon as the next business day (depending on the lenders ability for a fast and seamless transaction). 

A payday loan can be an option for those without alternatives for fast cash due to a poor or bad credit history that a bank or credit union might not consider.
Cons
The interest rates on payday loans may be higher than the rates on conventional loans, so the amount you have to pay back could be substantially higher than the amount you borrowed. 

Typical 

payday loans will be due by your next paycheck, providing a short time to borrow and repay the loan in general.

Unfortunately, there are some lenders that aren't very reputable. Lenders that offer payday loans that seem as if they're too good to be true sometimes aren't reliable. Make sure that you do your research before you apply to ensure the lender has a solid reputation and feel confident. 
Payday Loans: Important Things to Note
While a payday loan can be a viable way to get the money you need when you're in a financial jam, there are things that you should consider before applying for one. 
They should only be reserved for true financial emergencies. Before you apply for a payday loan, try your best to work with what you have, or have access to.

Avoid applying for multiple payday loans, otherwise you could get trapped in a cycle of debt that could eventually lead to serious financial trouble.  

Don't apply for a new payday loan to pay off a previous one. Only borrow what you can afford to repay or this is another way that some become trapped in a cycle of debt.

While requirements may not be as stringent as conventional loans, you do still need to meet certain qualifications for an online payday loan. 
Conclusion
Payday loans can be an answer to a financial jam. If you're wise with your finances, a short-term loan could be a viable option. However, you should proceed with caution; make sure you're fully aware of fees and interest rates and that you are able to pay back the loan when it's due. Otherwise, you could get into an unhealthy debt cycle. 
What should you take away from this? The right way to get a payday loan is without any outstanding past loans, so you're able to promptly repay what you borrow, and be sure you'll be able to repay your payday loan as agreed to on time, so you have the option available in future should you ever need it again. And finally, it should be for emergencies. Always look into other options when in need of fast cash to find the best option available to you.