12 Ways to Get Fast Cash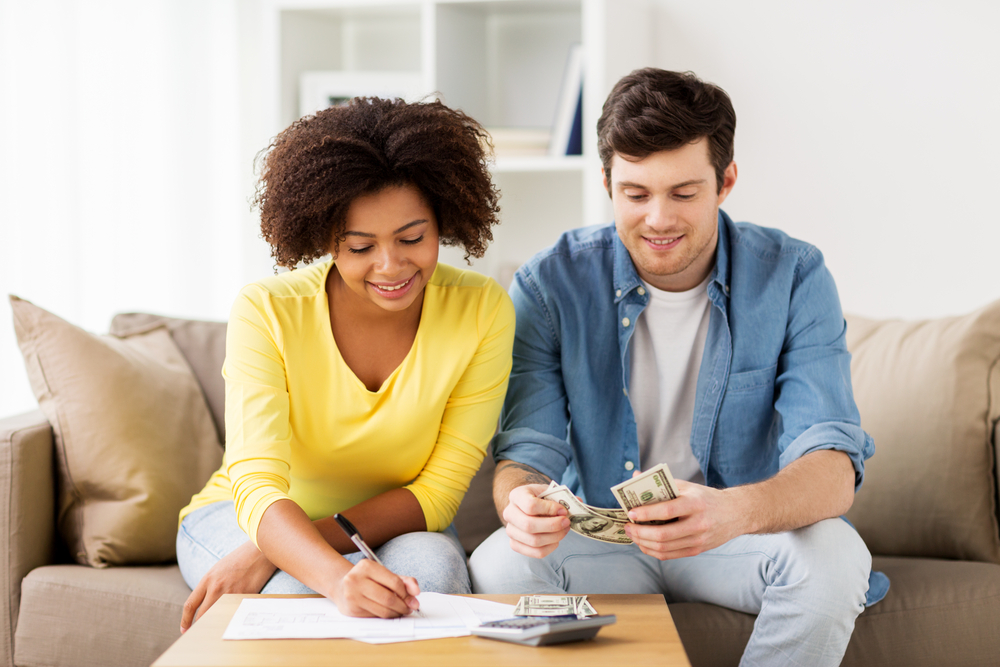 There are many ways to get fast cash, but anyone facing a financial emergency should not let the urgency of the situation cloud their judgment. Making a quick decision regarding a short-term gain can often lead to long term financial hardship.
There are many options for obtaining cash in a hurry. Fast cash lenders range from the myriad payday lenders found on many street corners to online startups offering competitive rates. Before choosing a lender, individuals should be aware that quick cash lenders vary greatly. 
Important to note is that any type of quick cash is going to come at a price. For instance, getting a loan to acquire quick cash is likely going to have a high, or very high, interest rate. Payday loan operators often require access to a borrower's bank account to recoup their loan.
Other ways to acquire cash quickly include everything from pawning a piece of jewelry to becoming a day laborer. Below is a list of the best ways to get cash in a short amount of time.
1. Quick Cash Payday Loans
Payday loans require individuals to have proof of a job and a recent pay stub. Based on that information, a payday lender will ask the borrower to write a check in the amount of the cash loan plus interest.
When the next payday rolls around for the borrower, the payday lender deposits the check. If borrowers are tardy, the ultra-high interest rates can cripple their finances.
Recommended Read: How to Borrow a Payday Loan the Right Way
2. Fast Cash Loans Online
These are high interest, fast personal loans that are online and have minimal waiting periods. Many online loan providers have options for getting loans on the same day, provided the borrower can provide all necessary documents during the application process. 
Quick cash loans often have amortization periods up to 7 or 8 years, although the interest rates will vary depending on the borrower's credit score and debt-to-income ratio. 
Recommended Read: When a Personal Loan is a Bad Idea For You
3. Get a Cash Advance on a Credit Card
Anyone with a credit card can take out a cash advance at a high-interest rate with their card. Cardholders can take a card to an ATM and withdraw cash just like a debit card, for a fee. All credit cards come with a maximum daily withdrawal amount, usually much less than the credit limit.
Recommended Read: 3 Steps to Deal with Your Credit Card Debt
4. Title Loans
Although many will not recommend a title loan, it is one way to get fast cash. A title loan is simply trading the title of a vehicle for a percentage of the vehicle's worth. Assuming the borrower owns their vehicle, they can get anywhere from 20 to 30% of the value of the vehicle. 
The caveat is that the interest rates are astronomical, often in the hundreds of percent. If the borrower cannot repay the balance, the lender will take their car. 
Recommended Read: What Everyone Needs to Know About Auto Loans
5. Get a Credit Line from the Bank
A credit line from a bank is an alternative to a personal loan. Credit lines are useful due to their flexibility. 
The downside to a credit line is if the borrower makes a large purchase and takes a long time to pay it off. While personal loans have fixed lending periods and rates based on the initial loan, credit lines have no fixed period. 
Therefore, individuals with a large balance on their credit line could stand to pay exorbitant interest on large purchases. 
Recommended Read: Guide to Money Management and Overdraft Fees
6. Visit the Pawn shop
A pawnshop is a useful place to get fast cash, particularly if an individual owns something of value, such as an engagement ring. Using the item as collateral, the pawnshop will give the customer a percentage of the ring's value in cash. 
The customer then has a fixed amount of time to repay the loan, plus interest and associated fees. If they do not, the pawnshop keeps the item. However, pawn shop loans do not show up on a credit score.
Recommended Read: Options for Those with Bad Credit Who Need a Loan
7. Using Home Equity
While the idea of using the equity in a home to acquire fast cash might seem far-fetched, there are online providers offering fixed-rate HELOCs – home equity lines of credit – that are accessible and quick.
These lines of credit come with lower rates and a fixed time period. While there are minimum and maximum limits for borrowing, a fixed-rate HELOC is a stable way to get a large chunk of cash, fast.
Recommended Read: 8 Smart Ways to Use a Personal Loan Around Your New House
8. Get Paid for Having a Good Credit Score
Also known as selling tradelines, the practice of allowing authorized users onto credit cards via third-party companies is a bit of a financial gray area. While not illegal, selling tradelines is discouraged by credit card companies.
However, there are legitimate sites that will pay credit card holders money in return for adding authorized users to their credit cards. People with excellent credit scores and several credit cards can qualify.
Recommended Read: How to Go from Bad Credit to Good Credit
9. Get Fast Cash from Life Insurance
Individuals with life insurance can borrow against their policies. In particular, those that have a permanent life insurance plan – not term life insurance – can borrow the cash already put into the policy. 
As well, some plans will allow borrowing nearing the max amount. This is an easy way to get fast cash but can also reduce the end payout. While this might defeat the purpose of getting life insurance in the first place, it does not reflect on credit scores. 
Recommended Read: 10 Tips for Your Emergency Fund
10. Borrow from Friends or Family
While this might seem like the worst possible option, it can be an effective way to acquire much needed fast cash. Obtaining cash from friends and family is awkward at the best of times. 
However, establishing a clear plan for repayment up front can mitigate many of the headaches involved. As well, those with very bad or zero credit can always utilize this option.
Recommended Read: How to Find the Right Bad Credit Loan
11. Take Surveys Online
The internet is awash in websites that offer small amounts of cash for doing very little work. Granted, these small amounts of cash can be as low as one cent! Online survey taking might be tedious, but it is easy and does not take tons of time. 
Survey Junkie and Swagbucks are just a few online survey companies that pay.
Recommended Read: 90 Ways to Make Fast Cash
12. Offer Freelance Services Online
Sites such as UpWork allow users to offer their freelancing services, for free, to potential employers. Writing, digital marketing and art, proofreading, and more are all examples of potential ways to earn fast cash working online.
UpWork can be a place to obtain higher paying and more complex work, provided the freelancer has actual skills.
Recommended Read: How to Get the Money You Need Now