Payday Loans are short term ways to get fast cash, even with bad credit. Get up to $1,000 through Personal Money Network and the multiple lenders we work with.
Get Payday Loans Online
Anyone can find themselves in a tough spot and short on cash at times, and if you're not sure where to turn Personal Money Network can connect you to a lender of online payday loans organizations.
Payday loans are more or less exactly what they sound like – short term loans until your next payday. Loan terms can vary from two weeks or possibly the borrower's next payday, as determined from lender to lender. Some lenders can offer repayment plans of 30 to 45 days. However, should this not be sufficient, installment loans with longer repayment terms are also available through some of the lenders that Personal Money Network works with.
Online payday loans that advertise no credit checks can be misleading and may be used by some companies trying to gain your business. If you are looking for no credit check loans or bad credit loans, give us an opportunity to connect you to a lender that may be able to help. A number of our customers could have a poor credit history, though some may be approved for payday loan depending on their credit situation. There is no such thing as no credit check or guarantees when it comes to payday loans, although you may have read it elsewhere. We work with many lenders, which can improve your odds of receiving a decision.
When you need money now like $300 or $500, people with bad credit can use payday loans to help make ends meet.
Online Payday Loans Bad Credit
Online payday loans for bad credit are an option for those that need fast cash and unsure where to turn due to a poor credit history, which can be an option for people when they need it. If you wondered how to get a payday loan with bad credit, applying through Personal Money Network and the lenders we work with is a smart move when you need fast cash. Even with bad credit, payday loans are an option for many that did not think they would be accepted. It takes a few minutes to apply and you typically get a decision quickly.
If you find yourself thinking of applying for bad credit installment loans then you might make sure that you only borrow what you can afford, so you can make the payments, and not impact your credit rating further in a negative way.
Fast Payday Loans Online
When applying for payday loans online some of the more common questions are answered below for your convenience.
Can you get a payday loan with bad credit?
Even with bad credit, payday loans are an option for many. We work with a network of lenders, and some do not rely on the main credit bureaus. This allows us to help connect you to a lender for finding a loan, making us an ideal option for payday loans. Why apply to one payday loan lender, when you submit an application through the Personal Money Network website, your application is sent to multiple lenders, therefore increasing the odds of receiving a decision.
Do payday loans run credit checks?
Typically, payday lenders run some form of credit verification. While some will do traditional credit checks, others will verify your credit worthiness in other ways such as your ability to repay. Rest assured the lenders we work with have seen all types of credit situations.
How do you get approved for a payday loan?
Applying for payday loans online only takes minutes, and our quick process will tell you in minutes whether your application is accepted with one of the lenders we work with. With many lenders there is no faxing and sometimes you can have the money as soon as the next day.
How long does it take to get approved for a payday loan?
Most applications are typically decided within a few minutes. From there, if you're connected to a lender, you will finish the process with that lender. The length of completion depends on the lender, but our experience has been that payday loan lenders are often processed quicker than traditional loans.
Do I qualify for a payday loan?
To apply for a payday loan online you should meet the minimum requirements;
Be at least 18 years of age or older, a U.S. resident, with consistent income and a checking account.
Why would you be denied a payday loan?
There are many factors, and since we work with a number of lenders, it would be a long list and we don't have all the answers. The most common reasons we are aware that your application for a payday loan might be denied includes; incorrect info, a lack of employment or checking account, which is necessary for depositing your funds. Since we are not the lender we can not speak to why or why not an applicant may be denied, but the above are examples of some issues.
The following provides additional info of interest to those considering a payday loan.
APR:
While payday loans don't actually compound interest as the cost of borrowing is by fees rather than interest, payday loan fees are sometimes expressed as an annual percentage rate, or APR, and can seem shockingly high, but it's best to view payday loan APR in the right context.
Comparing Online Payday Loans APRs
Finance fee
APR
$15 – $35 loan fee for $100 short term personal loan
391% – 851%
$33 fee on $100 bounced check
860%
$37 late fee for $100 credit card balance
965%
$20 – $45 reconnect/late fee for $100 utility bill
521% – 1,173%
When expressed as simple interest, rather than annualized interest, a $15 per $100 lending fee is only 15 percent (%) interest. However, fees tend to drop as loan amounts increase, so a $1,000 loan will have lower associated fees than a $300 loan. Unsecured personal loans, which are also available through Personal Money Network's lenders we work with, can have interest rates with lower APR.
Collection Practices:
Since Personal Money Network isn't a lender but can connect you to a lender, collection efforts will be undertaken by the lender who extends the loan to the borrower. Typically, collection will first be internal – the lender in question will try to touch base by phone. If repayment isn't possible, they will try to find a repayment arrangement that takes your ability to repay into consideration. However, should collection efforts fail after that, third parties may be brought in to collect on the debt that was extended in good faith.
Credit Impact: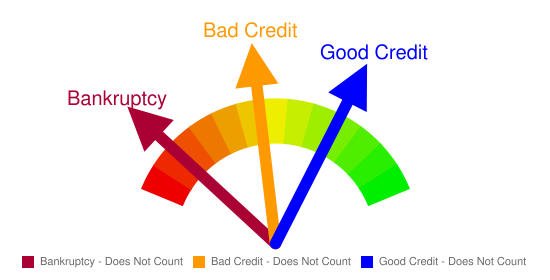 The lenders whom Personal Money Network work with reserve the right to check your credit at their discretion, by either checking a prospective borrower's score with the three main credit reporting bureaus – Equifax, Transunion, Experian or an alternative means.
These scores, though, will not necessarily impact a borrower's approval or disapproval for a loan. A lender may also, at their discretion, submit to credit rating bureaus information such as loan requests, repayment history and any other lending history with the lender in question or other lenders. Payday loan lenders can also rely upon their own proprietary criteria in deciding whether to lend to a borrower.
How Do I Get Started?
The payday loan application process is simple, fast and painless. you simply fill out the online loan application, which is then transmitted safely and securely to our online lending network. Most lending decisions are rendered within minutes. Typically, the application only takes three to five minutes to fill out, and the lending decision is delivered in minutes, without having to leave your home. It can be submitted from your desktop, laptop, tablet or smartphone.
Average Amount For First Time Borrowers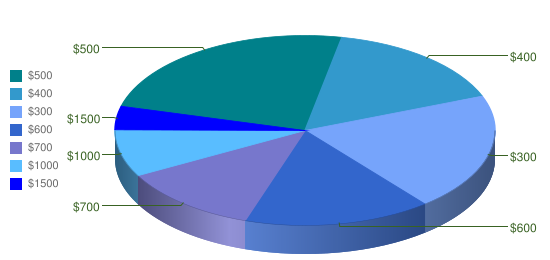 Personal Money Network also takes several steps to ensure the security and privacy of your information. We employ industry standard 128-bit SSL encryption, which is the standard in the financial industry. We take your security seriously.
Be A Smart Borrower
Payday loans through lenders that work with Personal Money Network are a short term solution to a short term problem. If you have larger financial burdens, you should seek help from a qualified professional financial advisor, and should not be trying to borrow your way out of trouble. Only take out amounts that you can responsibly afford to pay back in the allotted time.
Online Payday Loan Facts
Credit cards cost you more
Credit card consumers are finding quick pay day loans to be a savvy alternative to credit card financing. The total amount of interest charged over the very long period that it takes to pay credit cards off, at the minimum payment (or even small percentages more), adds up to a huge amount of wasted discretionary income. An advantage to payday advances online is the fact that you don't pile up large balances.
A payday cash advance can help you meet unexpected expenses when you do not immediately have the resources. Using credit cards to pay unexpected expenses can snowball into large minimum payments. In comparison, payday advance loans are quickly deposited and if responsible borrowing is used, quickly paid back.
Cheaper than overdraft fees
Writing a few overdrawn checks or debits (even accidentally) can mean your checking account being charged with overdraft fees that multiply rather quickly. Using payday loans can be a better way than risking the need to pay overdraft transaction fees. An overdraft crisis can quickly snowball, where a pay day loan, used appropriately, can be a one-time solution.
Protect your credit score
With many pay day loan lenders, assuming there are no hard credit checks is wrong. Each lender has their own means of evaluating a borrowers application, and this does not guarantee that some lenders do not require "hard" credit inquiries that may impact your credit score.
Every time you apply for a typical loan (not a payday loan, installment loan, or cash advance) your FICO score may decrease by a few credit points.
When in a tight credit crunch, some consumers turn to fast cash loans. These are used to help prevent being late with traditional loan payments. Late payments can turn into negative marks on your credit report, while on-time payments preserve your credit rating. The phrase "no credit check loans" or "online payday loans no credit check" is misleading and has been used to lure those with poor credit in past, but the reality is most lenders do in fact use some kind of checks.
Get the best payment options
Getting long term payment options for loans through a lender is easy. If your application gets approved, just ask the lender if they have long term payment plans. Do not hesitate to get a loan if the lender says that repayment of the funds needs to be within the next 30 or 45 days. Most states require that lending companies offer you longer payment options.
Lenders have payment plans
The CFSA is on your side when it comes to getting longer payment plans. The CFSA work like regulators in the lending industry and the majority of lenders are members. Members of the CFSA are required to offer extended payment options one time per year if the borrower is not able to pay the full payday loan in one lump sum.
California residents have additional or different rights to obtaining the personal information a company has on them and to opt out of their personal information being shared. For more information or to opt-out please review our California Privacy Rights.
Looking for Payday Loans Near Me has never been easier.