Online Payday Loans California
Online payday loans in California are just a click away. Apply through Personal Money Network to get the money you need, even with bad credit. We work with many lenders, so even with a poor credit history you might find that being approved is possible.
If you find yourself short on cash then getting payday loans or installment loans can be the answer as a short-term solution to help make ends meet.
Loans for Bad Credit in California
Getting a financial helping hand shouldn't make you feel like you're asking for the impossible.. It doesn't matter if you are looking for online payday loans for bad credit or even no credit – you can still get a near instant decision for an online payday loan in California. As we work with many online payday loans direct lenders, we make it easy to get the funds you need.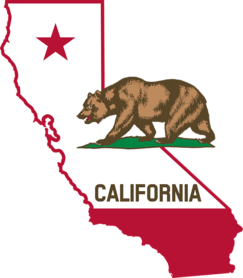 The application form for short term loans takes just a few minutes. With some basic information when applying such as your name, income status and your US residency, you'll have your decision on whether you're approved for a payday loan or a bad credit loan. It really is that fast. No waiting days or weeks like with a bank just to find out if your loan request is accepted. If you're approved, payday loans can be deposited directly into your bank account as soon as the next day depending on the lender.

Payday Loans Made Easy
Getting payday loans in California requires just a few simple things. You will need:
A job or steady income
An active bank account your California payday loan can be deposited into
An identification card of some kind – state ID, resident alien card, or driver's license
Be 18 years old or older
Payday Loans California No Credit Check
For those looking for online payday loans in California with no credit check, it is important to understand that there is no such thing as payday loans with no credit check. The purpose behind the credit check with direct lenders is it's their way of managing risk. When someone wants to borrow money, a lender wants to be repaid with their fees. By looking at credit history or even something comparable it allows a lender to evaluate what level of risk is involved, and make a decision about whether they want to issue a loan to an individual.
Personal Money Network works with many direct lenders, and if you needed a quick $255 to help you out until your next payday, we might be the answer.
It doesn't matter what city you live in when looking for payday loans in California, since you can apply online. This can often be more convenient than traveling to a storefront, just so you can stand in line, then go through the process. Before you know it, an hour has passed, and you still have to travel back home. But when you apply online through Personal Money Network it only takes a few minutes to complete the application, and another 1 to 2 minutes to find out whether it was approved. Which is a lot faster and more convenient than getting in a car or on a bus and spend half the day trying to get fast funds.
It's easy to get started and you could find out if approved in minutes. What are you waiting for, get started today!
For those needing fast cash and looking for payday loans Oregon, Nevada, Washington, Colorado or other states, we can probably be of assistance as well. We work with many lenders and here to help.
California residents have additional or different rights to obtaining the personal information a company has on them and to opt out of their personal information being shared. For more information or to opt-out please review our California Privacy Rights.