Payday Loans
Most lenders offer payday loans in amounts of $100 to $1,000, with the average being between $300-$500. Fees are typically $15 to $30 per $100 borrowed, depending on local and state laws. Due dates are usually upon your next payroll deposit, but some lenders can extend that up to 45 days. Installment options are also available in many cases.
APRs of comparable fees and credit costs

Borrowing online help you save!

*advances are not annual; figures provided for comparison only
If you get a 45 day installment loan for $100 with a $15 loan fee
you pay 122% APR*
If you have a 14-day, $100 no fax loan with a $15 loan fee
you pay 391% APR*
If you have a $100 bounced check with a $34 NSF fee to be repaid in 10 days
you pay 1,241% APR
If you have a $100 debit card overdraft with a $37 fee paid back in 5 days
you pay 2,701% APR
If you have a $100 utility bill with $46 late/reconnect fees to be paid within 14 days
you pay 1,203% APR
APR: The equivalent annualized percentage rate for payday loans and other short-term installment loans ranges from 547.5% to 999.45%, based on the amount and the length of the loan. Larger loans with longer payback periods have lower interest rates. While this sounds large, one must consider that these loans are only meant to be for a very small time-frame, usually 2 weeks. Annualizing other fees in the same manner results in APR of 2,336% for a returned check fee of $32 against a $100 check, a 965% fee against a $37 credit card late fee or over the limit fee, or a 1203% APR for a typical $46 reconnect fee by a utility company.
Financial Implications: Short term payday loans are meant to be just that: Short term. Typical fees often range from $15 to $30 for every $100 borrowed up to $500.00. Fees per $100 begin dropping on loans larger than $500.00. Fees are typically less than what borrowers can expect to pay for bouncing a check, having a utility disconnected, or paying a credit card bill late.
Collection Practices: If a loan becomes delinquent, attempts at collections are first conducted internally, primarily through telephone, an attempt to work out a pay-off arrangement that takes into strong consideration the financial condition of the borrower. If, after all attempts at internal collections have failed, the lending agency may send the loan to a third party collection agency in an attempt to recover the funds lent in good faith.
Credit Score Impacts: Short term, payday loan lenders may rely on any of the three (3) major rating agencies – Equifax, Experian, or Transunion. Generally, the borrower doesn't have to bear concern that their score may be affected by having the loan request determined by results from these agencies, however, such determination is solely in the discretion of the payday loan lender(s), which may result in the lender(s) submitting, among other things, the borrower's request for the loan, or the subsequent payment(s) under the loan to any of these agencies. Short term lenders may also rely on their own scoring criteria, which is generally based on income and ability to repay, as well as the borrower's payment history of any previous payday loans that have been made with the lender in question, or with other payday lenders.
Average Amount For First Time Borrowers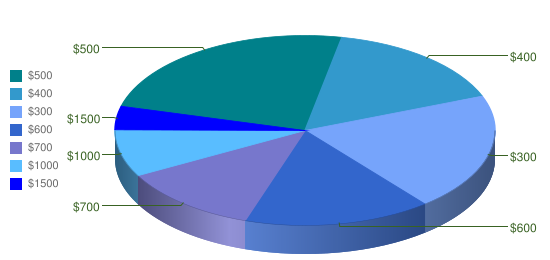 The payday lending process
In our online application, we request all of the relevant identification and financial data that the lenders we work with require to process your short term loan, and bad credit is ok. This information is securely transferred to the lender who processes payday loans for borrowers. If approved, they can deposit your funds into your back account, sometimes depending on the lender, within the same business day. It's as simple as that.
Bad credit, poor credit? Not a problem
Online borrowing isn't like mortgage or even auto loans. They are a specific type of unsecured personal loans for small amounts and are designed for people in need of temporary financial assistance. The direct lenders we work with know this, and are open to lending to people with bad or poor credit ratings. In most cases, bad credit payday advance lending is based on income and other signals such as job history. With bad credit payday personal loans the credit bureaus are not necessarily involved, although each lender has their own process. This means that you can could get a payday advance loan with bad credit!
Does Your Credit Score Really Matter? No.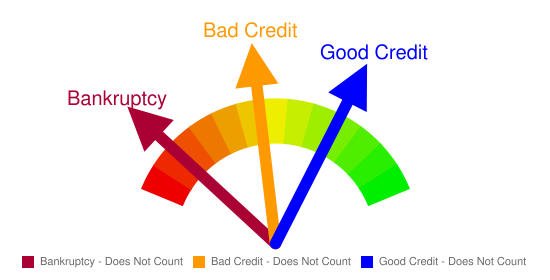 Pay Day Loans with No Faxing Hassles
No fax payday loan advances may allow many people, who have internet access and a savings or checking account, to potentially decrease some of their short term economic worries. Many types of loans require proof of identity and that usually requires faxing. Typically that is never a problem applying through us because with our loans no faxing is required.
Borrowing cash responsibly
We recommend that borrowers consider the amount of their next paycheck and determine how much they can responsibly pay back within their budget. Although most lenders allow you to "re-purchase" or renew your payday loan, this is not recommended, as it can lead to a cycle of loans that end up costing you much more in the long term.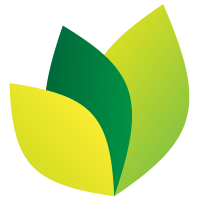 Start your loan application below