Military loans are available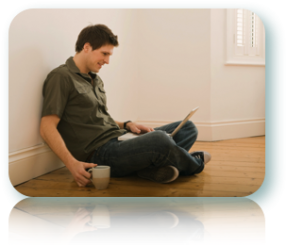 Some military personnel may find themselves in need of gap financing at times and find themselves barred from alternative financial products such as payday loans and other loan products due to their being active or retired. Personal Money Network may be able to help.
For borrowers in uniform
Personal Money Network can certainly help members of the uniformed services obtain military loans. We aren't a lender, but rather a matching service that helps to find a lender for you. Among the lenders in our network are a number of lenders that are able to extend financing to service members.
Just like their civilian counterparts, loans up to $1,000 are available as are a variety of repayment options such as installment plans if an installment loan is the best option for you. Approval decisions are rendered quickly, and through direct deposit, funds can be available within one business day.
What you should know
Though Personal Money Network does strive to provide the best loan to applicants from the network of lenders we partner with, only a select number of lenders are able to provide loans to military personnel. The reason is that federal and state regulations for lending to active service members are different than those for civilians.
As a result, there may be fewer lenders able to extend financing. While being active duty military certainly doesn't disqualify you from obtaining the loan you need, it may make it harder to find a loan to best suit your needs.
What is the process like?
The process for getting members of the military loans like cash advances, short term loans or installment loans is just like anyone else applying for a loan through Personal Money Network.
You fill out a short application, which takes just a few minutes to fill out. Then you submit the application for consideration. An approval decision typically only takes three minutes or so. If you receive an approval from a lender, you will be redirected to the website of the approving lender. There you can review the terms and decide whether to take the loan or not.
Since the process is online, you don't have to leave home to get approved. Since many of our lenders also work via direct deposit, the funds can be sent straight to your bank account.
Apply today for a military payday loan