Make It Easy To Find Auto Loans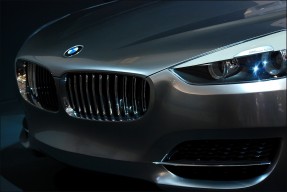 Getting the right terms for auto loans is a big hassle and can easily involve applying with multiple lenders. Banks, credit unions, and the sometimes-nefarious finance and insurance guys at the dealership all will make offers, but you have to go and talk with each party separately.
What if you could skip the hassle and solicit multiple offers with just one application? That's where Personal Money Network can help you find the kind of terms on auto loans that you're looking for.
It can take only a few minutes to fill out an online auto loan application. A response can come back nearly as quickly.
Reasons To Get Pre-qualified
If you are wondering why you should consider online auto loans through Personal Money Network, there are a few things you may want to consider.
First of all, you should do your homework. Buying a car is a huge decision, and you need to be informed going into it. Consider your life and what you need out of a vehicle. Does your state get all four seasons? Convertibles may not be the best choice. Have kids and friends that ride in the back seat often? Four doors come in handy. Get off road fairly often? All- or four-wheel-drive is probably a good decision, as is higher ground clearance. Know what models fit best, and check to see what the Blue Book value should be. Don't forget, when you decide on a car, you might want to make sure dealers have the vehicle on the lot.
Ultimately, it is entirely up to you, the borrower, and you should make the best decision available to you, but here are a few things that you may be want to be informed about.
Interest Rates
If you go to a dealership and avail yourself of the "in-house" financing, you are at the mercy of whatever rate the dealership offers you. You may be stuck having to pay a higher interest rate than you should to be able to get that vehicle home that day. In other words, you aren't presented with alternatives – which is why getting loans online may be the better option. When you get multiple offers with varying APR and loan terms, you have choices should you want a better APR. Furthermore, car shopping itself will be a breeze, because you'll have one less thing to worry about and you'll shop being that much more informed.
More Clout When Negotiating
When it comes to haggling the terms of a car purchase, being pre-qualified for a loan can be an "ace in the hole" for both buyer and seller. The sales team at the dealership can simply get your finance company to approve the vehicle sale and away you'll go after a bit of paperwork. This makes things easier on them. Knowing you're prequalifed also means that you're serious about buying, and a serious customer is better than one that's on the fence about purchasing.
Since you're prequalified for the financing, this means one of the biggest steps in the car-buying process – namely the money to buy the car – is practically finalized.
Among other things, it means YOU can make offers to the dealership. You're there to buy a car, not just look at one, which means money in the bag for them if they don't chase you off. Instead of accepting the $15,000 sticker, you can offer $13,500 because you're willing to buy today. You can make offers, counteroffers and negotiate on other aspects of buying the car, such as gap financing and other things.
In other words, pre-qualifying for auto loans puts you, the buyer, in the driver seat – so you can get yourself into the driver seat on YOUR terms, not theirs.
Much less stress
While car shopping can be fun in some ways, it is also highly stressful. It is a large financial commitment. There are a lot of variables to consider and that puts a lot of pressure on a buyer. Finance departments at dealerships know this, and the less-reputable among them may use this to pressure you into agreeing to a loan that is profitable for them but costly for you – such as a loan with a seemingly low APR but longer term, meaning they harvest more payments. They may also use the stress to rush you into a sale.
However, if you're pre-qualifed for a loan, the stress over financing is out of the equation. That means you can have a lot more fun in the process. In turn, this also can boost your confidence, which is necessary when making any business decision. Someone who knows exactly what they want, and exactly what they don't, is less likely to suffer buyer's remorse. They are also a better customer, because a person who can get what they want, as close to how they want it as possible, for a price they like is a much more guaranteed sale than someone who isn't.
Greater Satisfaction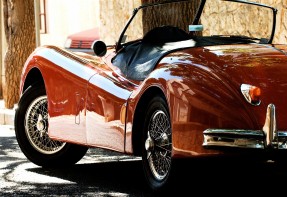 Let's say you get pre-qualified for an auto loan, find the car you want, and pay what you want for it using the loan you pre-qualified for. How good are you going to feel? Well, knowing that you were in control of the transaction, got what you wanted and needed, and more importantly youd didn't let the sales team at the dealership dictate the terms to you, you're probably going to feel pretty good. You'll likely not suffer – or at least to nearly the same degree – from any buyer's remorse. People feel better about their decisions when they are the ones holding the tiller. An empowered buyer is a better buyer.
Start Your Application Today!